Fuse Layout Renault Twizy 2012-2018…
The fuse box is located under the steering wheel.
Apply the handbrake and unclip flap A.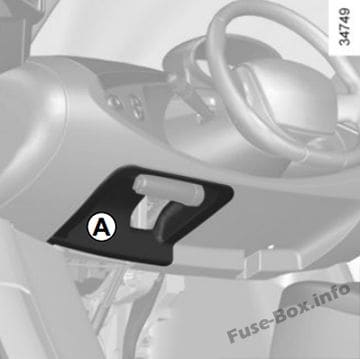 Assignment of the fuses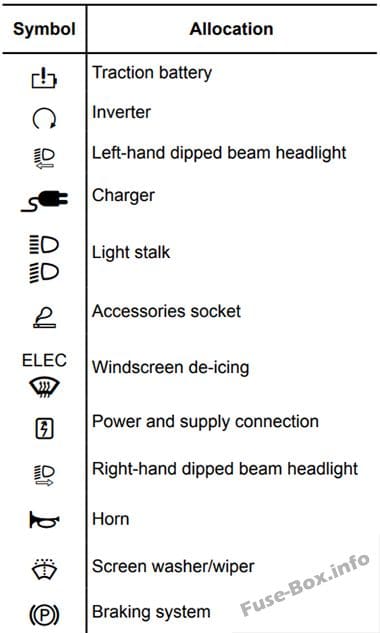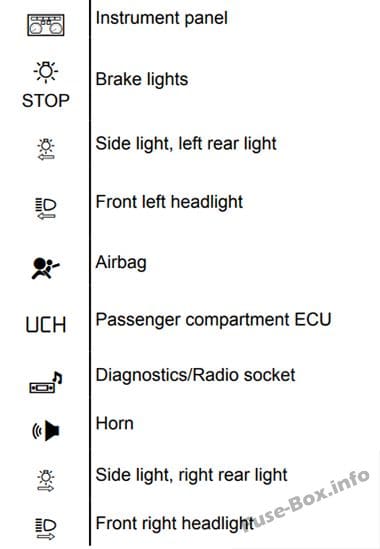 If the wire is broken, the fuse is blown (but sometimes a fuse can look completely normal and still be blown and in need of replacement).